Housing needs tend to vary from one person to another. This is because each one of us has his or her preference for the kind of home you want to live in. Some individuals will love to stay in a simple small house while others will love to stay in a big and spacious house. Therefore, housing needs in the market have been well taken care of, and developers have tried to offer their best. However, some individuals will love to stay in narrow boats as their home.
Apparently, this is an option that you can choose to use to satisfy your housing needs. Narrow boats have been used before by some people, and they call them home. There are several benefits of living in a narrow boat. Discussed in this article are some of the benefits of narrow boats. Hope they will help you in the purchase process of one of your own.
No Worries of Having Neighbors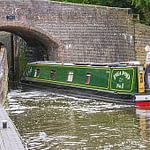 If you are looking for complete isolation from people, then you should consider living in a narrow boat. Similarly, you can cruise some kilometers away and find the serene environment and peace that you may be looking for. On the other hand, you can seek for interactions with people when you feel you need it. Similarly, you will be able to isolate yourself any time you feel you don't need anyone around you. All you will do is sailing away to kilometers far away.
You Will Enjoy Waterside Location
Over time, there has been a rise in the price of land all over. This is because of the increase in population and demand for land has become high. Therefore, when you choose to use a narrowboat, you will cut on your costs. This is because a water location will be more effective and efficient in all aspects as compared to land location. Waking up from the waterways each day will mean a lot.
You Will Have an Environment-Friendly Lifestyle
When you live in a narrow boat you will be very much aware of the environment you will be living in. This is because you will need to know how best to keep the environment to make it conducive for you. You will need to know how to use the resources and manage them to suit you. For instance, you will need to know how to dispose your rubbish before you can decide to throw it away.…