When traveling, it is vital to have everything you require close by. Moving around in an unorganized suitcase is not the best way of ensuring you have a stress-free and efficient journey. Nowadays, there are many jewelry travel case models you can choose from to keep your belongings in place and even prevent them from mingling together or slipping around. If you find it difficult to choose the right one, there are several things you ought to consider. The following are some of them.
Budget
It is advisable to shop around and find the item that suits your budget. Also, you should identify what you can afford.
Type of Organizer
You should note that there are various types of travel cases to consider. These include pouches, roll-up organizers, and boxes. The best option for you will depend on your preferences and other types of jewelry if you are going to travel around with and the cost.
Number of Compartments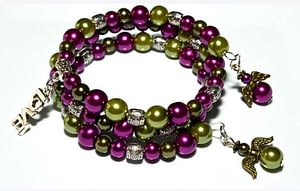 There is a need to consider the number of chambers the case has and how they are secured. Ideally, most of them will have plastic pouches to ensure you see what is inside of every section. However, the actual cases have smaller boxes within. The number of compartments you require is dependent on the type and how much jewelry you have.
Appearance
Nowadays, you can find jewelry travel cases available in different designs and colors. Therefore, find one that suits you. In fact, you can even match it to your luggage.
Size
Just like the compartments, you need to determine the right size for you. That is dependent on how much jewelry you travel with. Also, you ought to know whether it is small enough for use as a carry on luggage if you do not carry a large suitcase.
Fastening System
The other thing to consider is how the organizer closes securely. For example, does it have a tie fastener or a press stud? In fact, you can find a lot of options but ensure you choose what is robust and safe to avoid the organizer undoing itself while on the transit.
You should note that jewelry travel cases are compact and small and designed to keep your jewelry pieces separate. In this way, you do not have a scenario when the necklace goes straight or even gets tangled up with the knots. Also, you can easily see the items you have.…